Two Nations in the Womb
This week's behind-the-scenes look into an iBIBLE episode comes from Episode 20 of iBIBLE Genesis. Here, we see the birth and development of Jacob and Esau, the twin brothers and sons of Isaac and Rebekah.
The first snapshot shows Jacob and Esau as unborn babies, referencing when God spoke to Rebekah,
"Two nations are in your womb, and two peoples from within you shall be divided; the one shall be stronger than the other, the older shall serve the younger." —Genesis 25:23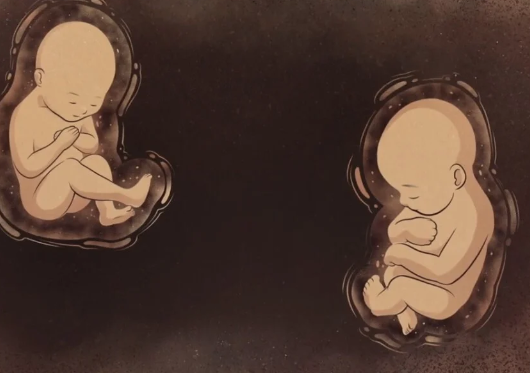 This scene below depicts Jacob and Esau as young men and illustrates how they were very different in their personalities and interests. While Esau was a hunter, Jacob "dwelled in tents." Esau was favored by his father while Jacob was favored by his mother. The side-by-side image depicts them in the environments Scripture tells us they preferred.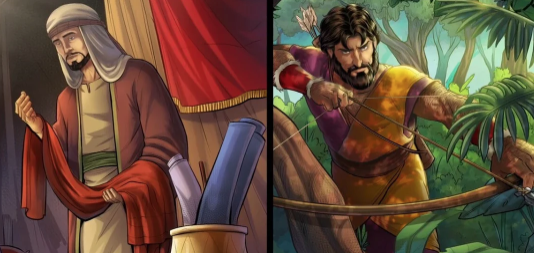 This next shot features a silhouette of Jacob and Esau as Jacob gives his brother a bowl of stew in exchange for his birthright. The image manages to capture Jacob and Esau's kinship as well as the tension of the situation, foreshadowing the conflicts that later ensued between them.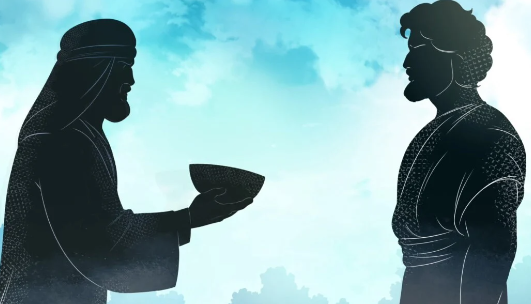 When you donate to RevelationMedia, you become a vital part in bringing the world's first visual presentation of the Grand Narrative to a world that desperately needs Jesus. Consider becoming an iBIBLE Producer today with a monthly donation of $35 or more at www.i.BIBLE.