The Tomb of Jesus
As our iBIBLE artists create the scenes and settings for the stories of Scripture, great care is taken that the scenes match the details provided in the Bible. The context of the time period is then used to support the Biblical details. Take an early look today at how the setting and details for the tomb of Jesus were created for iBIBLE.
What does the Bible tell us about the tomb that Christ was buried in? We know that it belonged to Joseph of Arimathea, a wealthy follower of Christ, and that he had carved the tomb out of stone:
Joseph took the body and wrapped it in a clean linen shroud and laid it in his own new tomb, which he had cut in the rock. And he rolled a great stone to the entrance of the tomb and went away.
—Matthew 27:59–60 [ESV]
These details from the Scripture give us a picture for the tomb of Jesus:
1. A wealthy man's grave
2. Cut into stone
3. A large stone rolled in front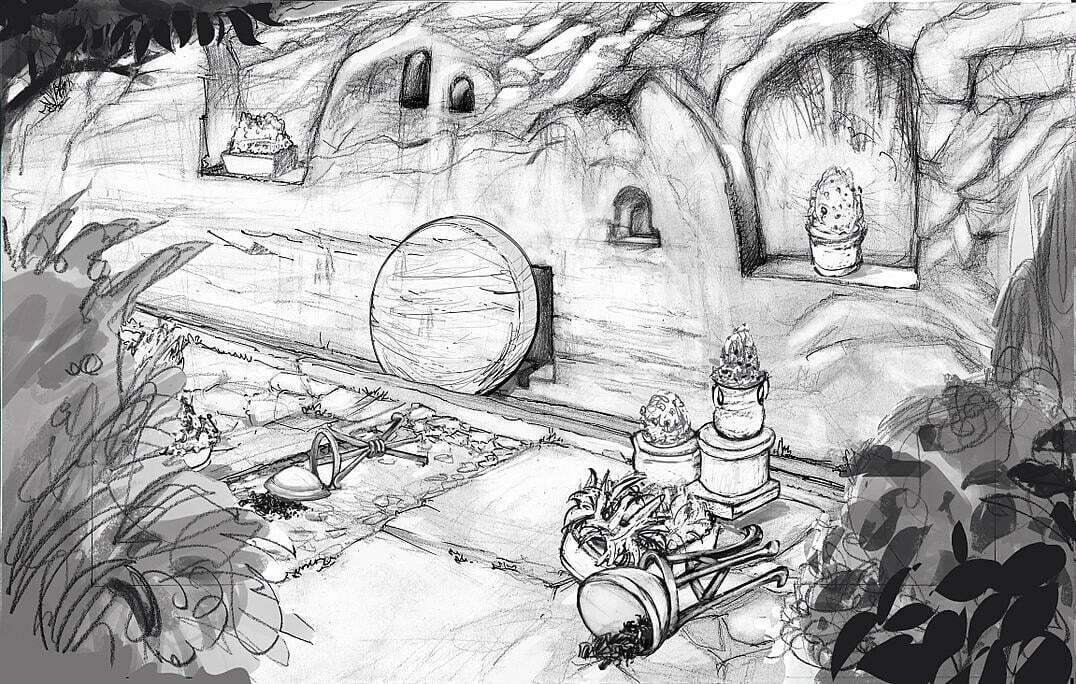 There are now several places that are claimed to be the burial place of Christ. While we do not know exactly where Christ was buried, images of some of the suspected tombs are helpful as references. These images provide the general idea of what a first-century AD stone tomb would look like. Below is a concept image made with components of different ancient tombs used for reference by the iBIBLE team.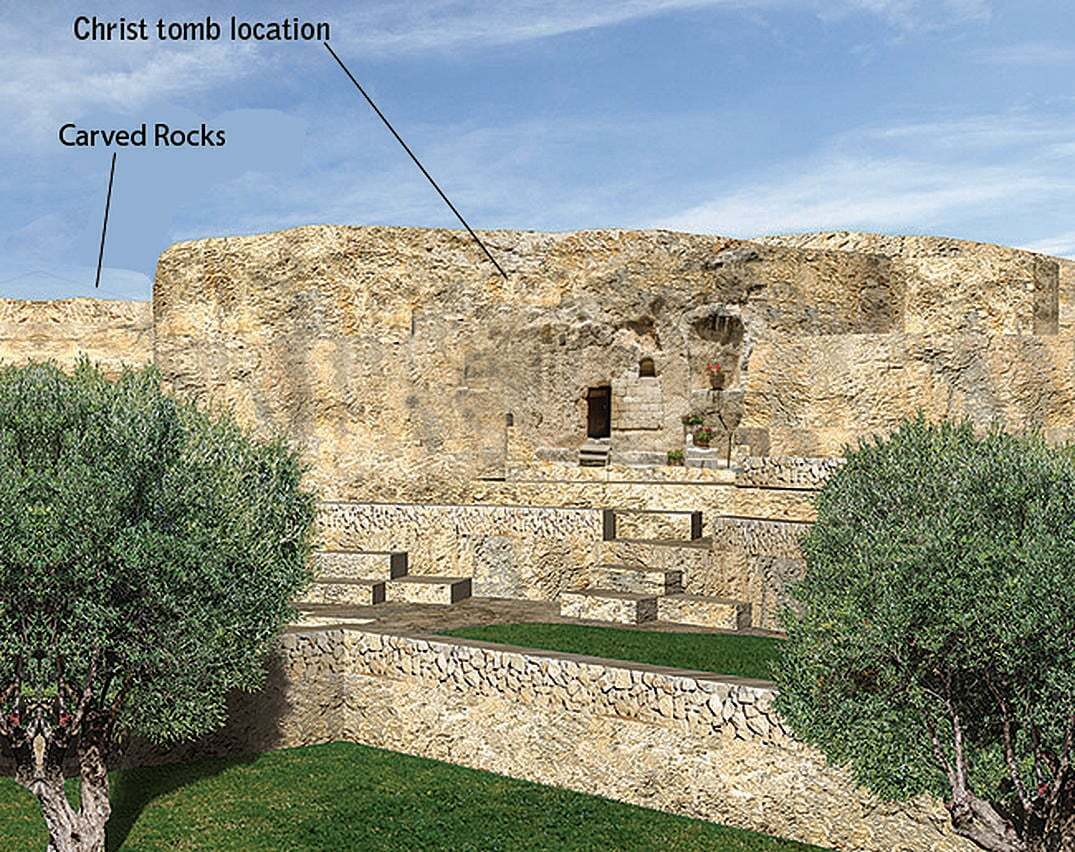 The Scripture gives us another image of the setting and states that the tomb of Jesus was in a garden: "Now in the place where he was crucified there was a garden, and in the garden a new tomb in which no one had yet been laid" (John 19:41). This image above is located inside a garden—showing us what a stone-faced tomb in a garden would have looked like at the time of Christ.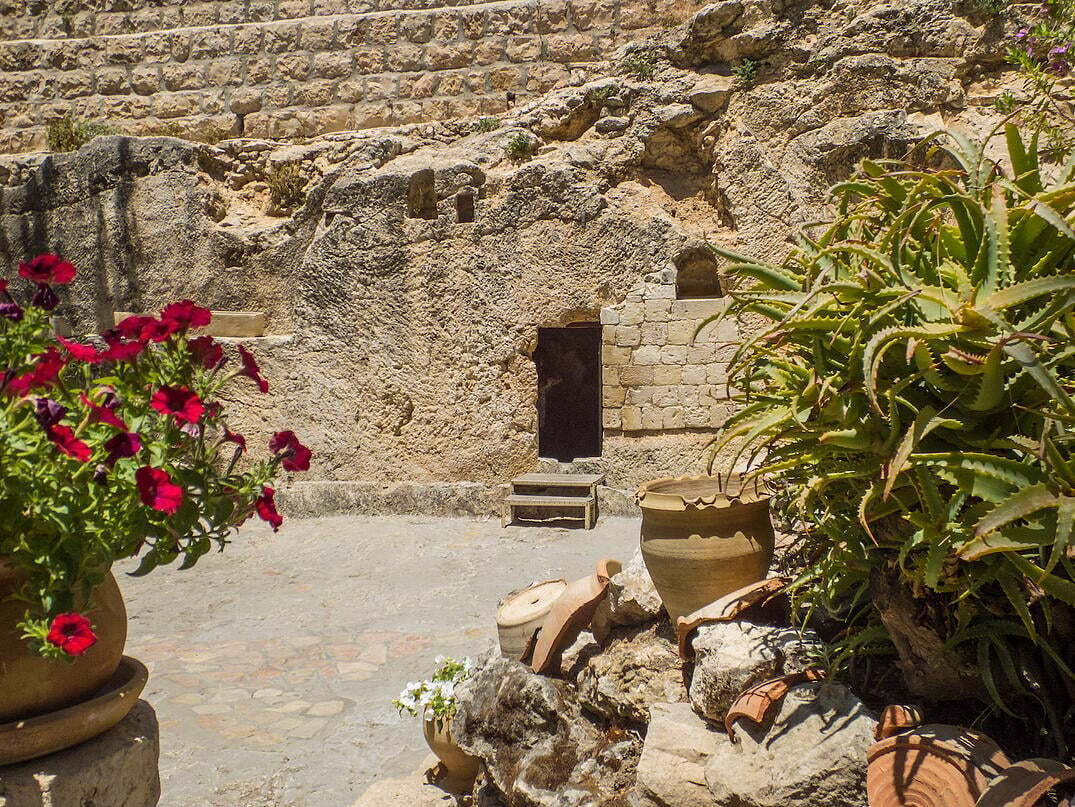 As we continue research for the scenery and settings of iBIBLE chapters, we encourage you to come along and see these behind-the-scenes shots for yourself! Thank you for your prayers and support as we continue our work to bring the entire Biblical narrative to the world through iBIBLE. Please consider coming alongside us as an iBIBLE Producer with a monthly donation to help us script, animate, produce, translate, and distribute iBIBLE.