The Temple Adornments
iBIBLE has the incredible opportunity to illustrate Biblical, historical places and help bring them to life within the context of the Divine narrative. Take a behind-the-scenes look at new Black & White scenes from the iBIBLE New Testament as Zechariah entered the temple and burned incense.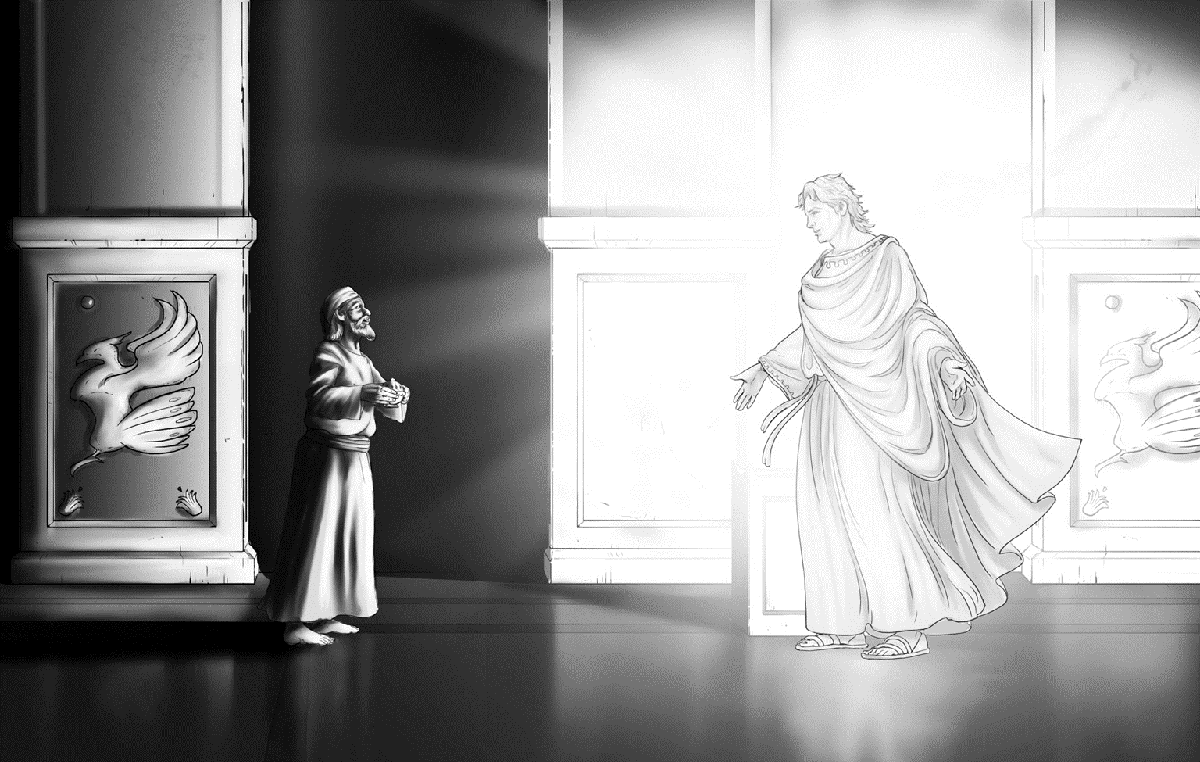 During part of the first century AD, Jewish people worshiped in the Second Temple, which would later come to be known as Herod's temple. This temple was beautified by Herod during Jesus's life but was later destroyed in AD 70. Thankfully, much information was retained of this temple, and there is plenty of knowledge of the decorations and motifs that adorned it.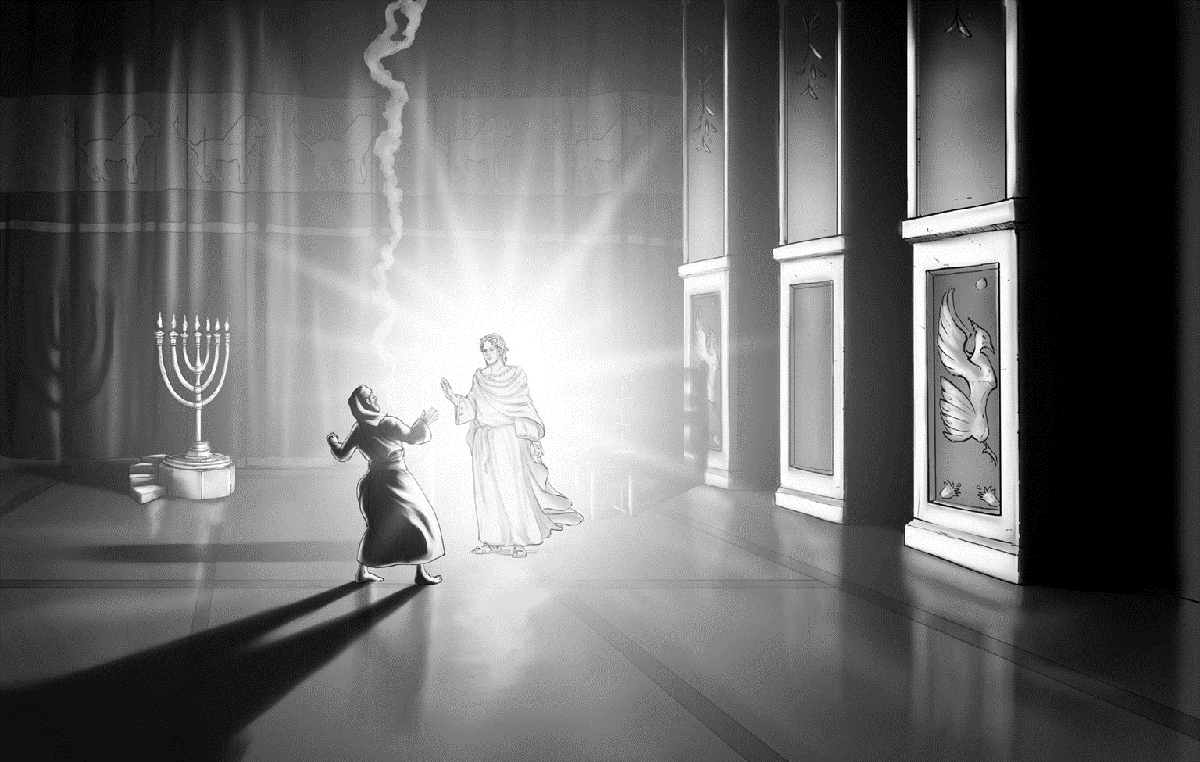 The motifs illustrated on the walls and tapestries in this iBIBLE episode were drawn from elements associated with the former tabernacle and temple, as these would have been important images surrounding the Jewish people's worship of God. In Solomon's temple, cherubim were carved on the walls: "On the walls all around the temple, in both the inner and outer rooms, he carved cherubim, palm trees and open flowers" (1 Kings 6:29). In these pre-production images, versions of the cherubim are shown carved into the pillars of the temple.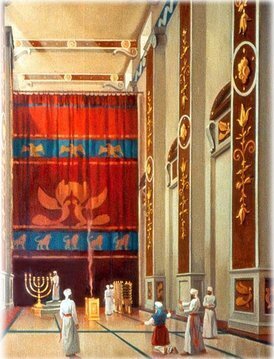 On the walls in these scenes, lions can faintly be seen woven into the tapestries. In Solomon's temple, he had "cherubim, lions, and palm trees…with wreaths all around" carved on the stands. Lions emphasized royalty, and they also symbolized Judah (see Genesis 49:9), where Solomon's temple was built. Ultimately, the lion would come to symbolize the forthcoming Lion of Judah (see Revelation 5:5).
Presenting the temple and other Biblical places visually can help children and adults grow in understanding of the context of the Bible. Help bring God's Word to the next generation, the unreached, and people around the globe by becoming a part of this historic revolution in Bible engagement today! Prayerfully consider joining us as an iBIBLE Producer.