The Nativity
As we approach Christmas and prepare to celebrate the birth of our Lord, it's the perfect time to discuss the epic scene of the Nativity! Take a look below at sample art from the New Testament Nativity story.
But the angel said to them, "Do not be afraid. I bring you good news that will cause great joy for all the people. Today in the town of David a Savior has been born to you; he is the Messiah, the Lord. This will be a sign to you: You will find a baby wrapped in cloths and lying in a manger." —Luke 2:10-12
You can see in the iBIBLE sample art below that the Nativity scene is depicted as a cave. When determining how to design this scene, many sources were looked at. The consensus between scholars is that the people of Bethlehem in the late BCs, early ADs, used caves as stables to store their animals.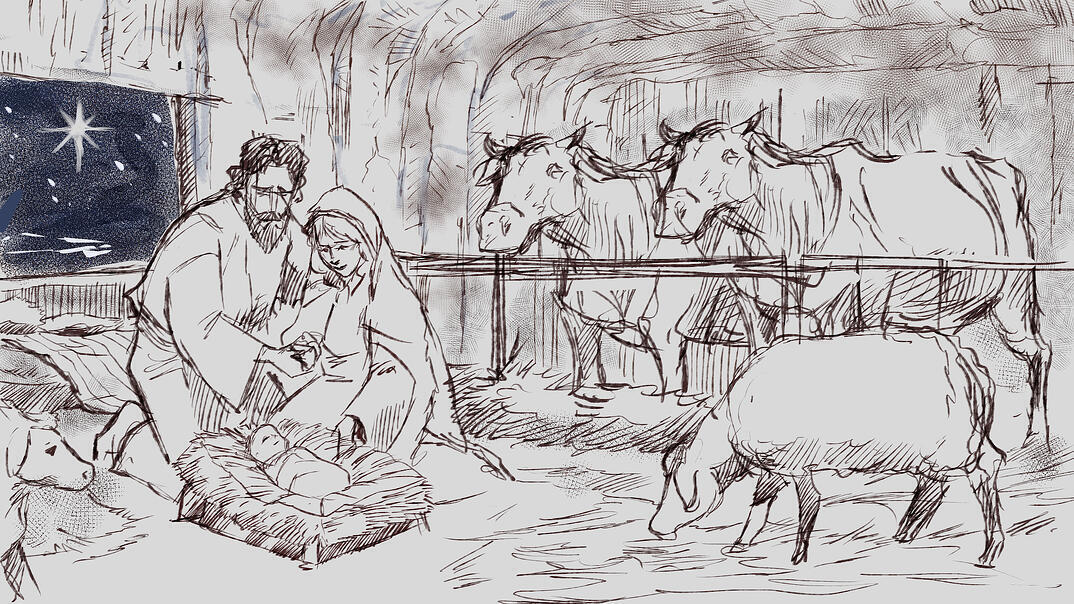 The goal of this iBIBLE scene was to show the Nativity stable as it may have been 2,000 years ago: hewn out of rock, rough but warm, surrounded by gentle beasts, with the precious newborn, God incarnate, wrapped in swaddling clothes and lying in a manger.
You can see the window placed in the cave wall with the bright star shining through, an important component to the Christmas story. We hope you will be blessed by this iBIBLE sample illustration of the warmth of a family with a new Child and the wonder of God in the flesh!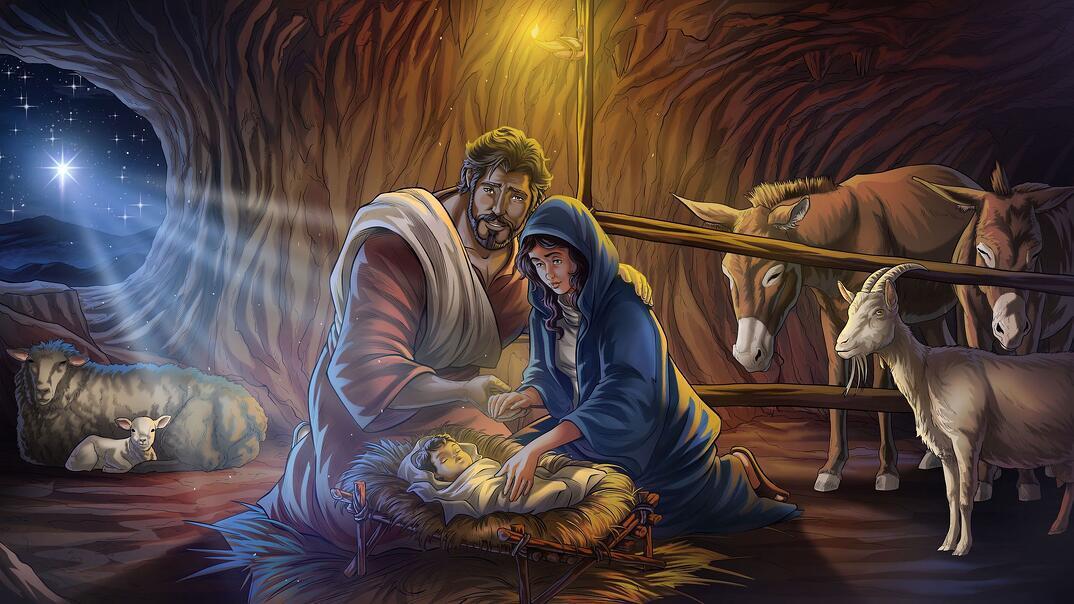 The art you see above is an early image that may be updated before it finally appears in iBIBLE. Research continues to ensure that each and every scene and element lines up with the Scriptures. Thank you for your prayers and support as we begin working on the New Testament. Please consider coming alongside us as an iBIBLE Producer with a monthly donation to help us script, animate, produce, translate, and distribute iBIBLE.