New Fire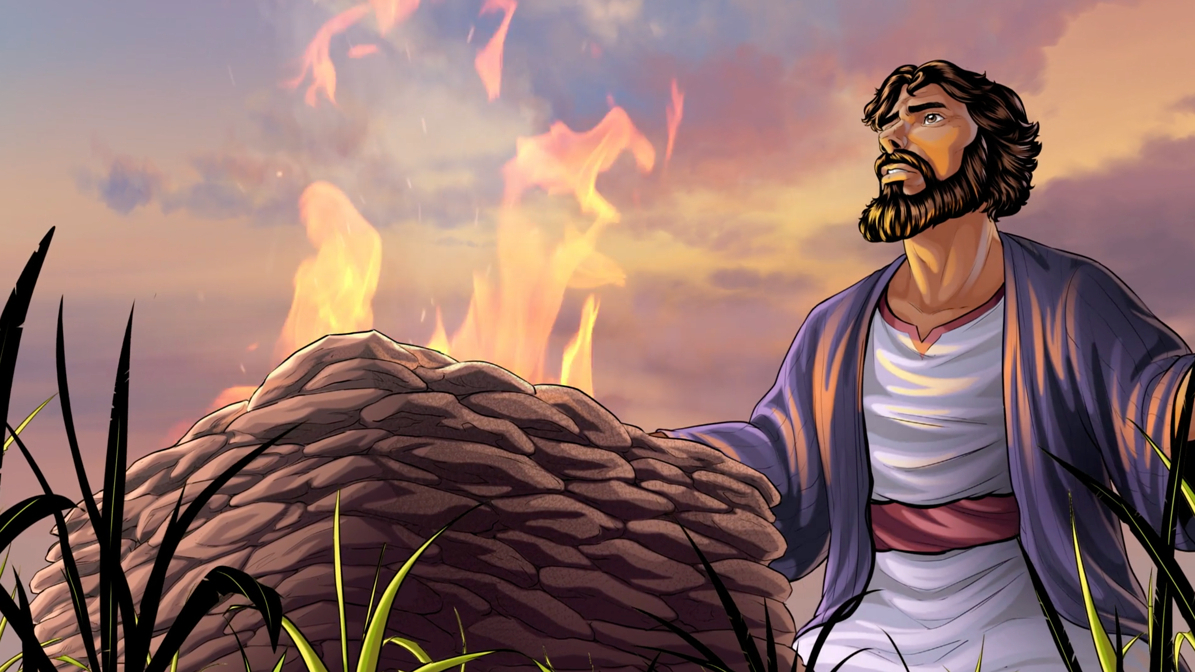 Over the last few years, the skills of the iBIBLE animators have grown and the art and animation of iBIBLE continues to advance along with them, bringing a higher quality animation to our children and people around the world. Take a look with us at the tools and techniques behind the animation of smoke and fire in iBIBLE.
Original Fire and Smoke Technique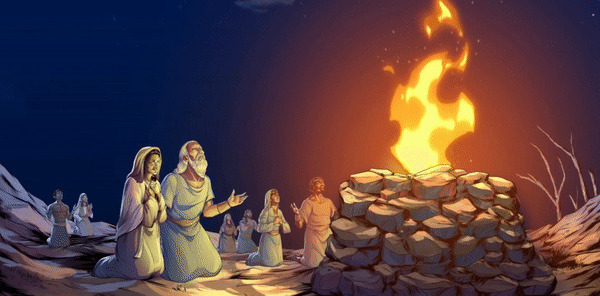 The original technique for creating fire in iBIBLE started with still imagery.
Several images of fire in different positions were compiled to create the iBIBLE art, and then those images were animated by rotating the images, giving a semblance of movement. This created a layered effect, showing the fire moving in different directions at once. You can see this in the fire that Noah built to offer his burnt offerings on after he, his wife, his sons and their wives, and all the animals left the ark.
This same approach, however, did not work when animating smoke. As you can see in this image from iBIBLE Chapter 8, the same technique made smoke look like a ribbon which looked unnatural when animated.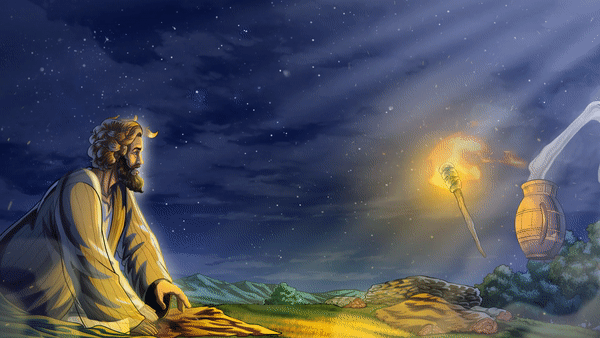 Updated Fire and Smoke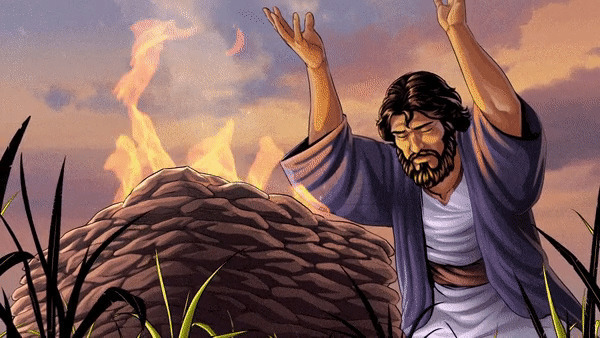 In order to make smoke and fire look more realistic, the iBIBLE animation team purchased footage of real smoke and fire and isolated the layers. This approach allows the animators to section off individual layers and bring them together to make a stunning, more realistic visual! See the updated smoke and fire below.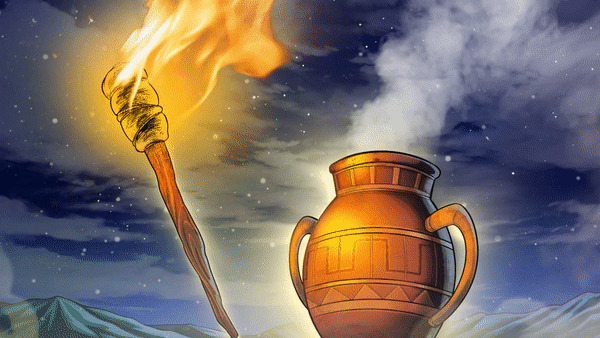 Thank you so much for joining us as we bring the world's first complete presentation of God's Divine narrative—iBIBLE—to America and to the world. Prayerfully consider today what God would have you give in support of the animation, production, distribution, and translation of iBIBLE. With the help of individuals and families like you, we are bringing God's Word in a format people from all tribes, tongues, and nations can understand, including those who cannot read.