John, the Beloved Disciple
Step behind the scenes to see the first iBIBLE look of the beloved disciple, John. In the beginning of the iBIBLE New Testament, John is introduced, writing his Gospel. See new art from Episode 1 of the iBIBLE New Testament.
"In the beginning was the Word…" —John 1:1
John's Gospel begins with an introduction to the Word, Christ. In the Word "was life, and the life was the light of men. The light shines in the darkness, and the darkness has not overcome it" (John 1:4–5). The introduction to John the disciple, the former fisherman and now apostle of Christ, shows the starkness of this darkness and light that he is writing about.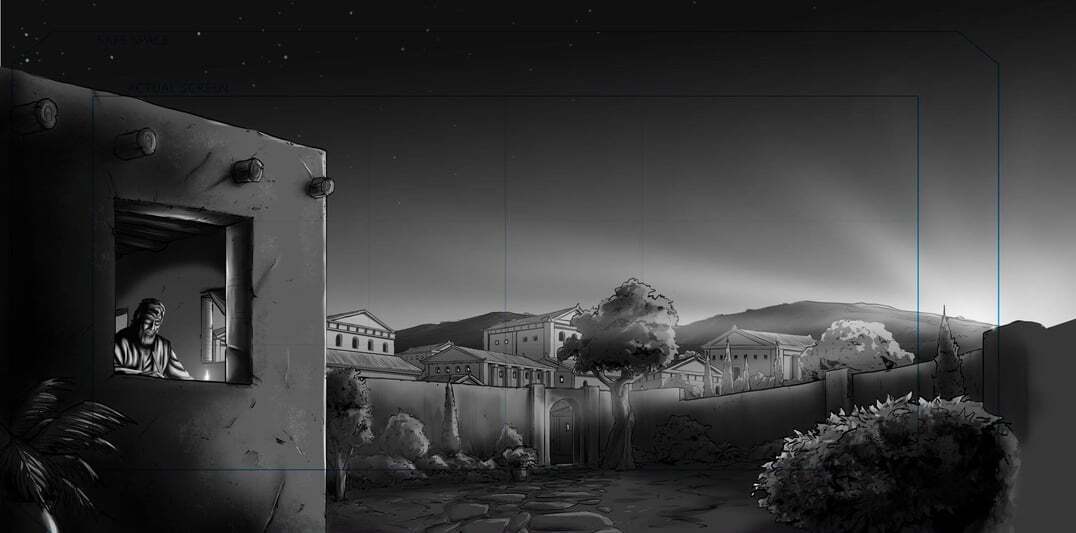 The scene of John writing his Gospel begins outside of his house, with a beautiful view of the ancient city of Ephesus. While the exact location where John wrote his Gospel is unknown, many scholars both old and new suggest Ephesus as the city of origin. For this reason, Ephesus is used as a reference for the location. John is shown writing at his window, and the scene then centers on him writing.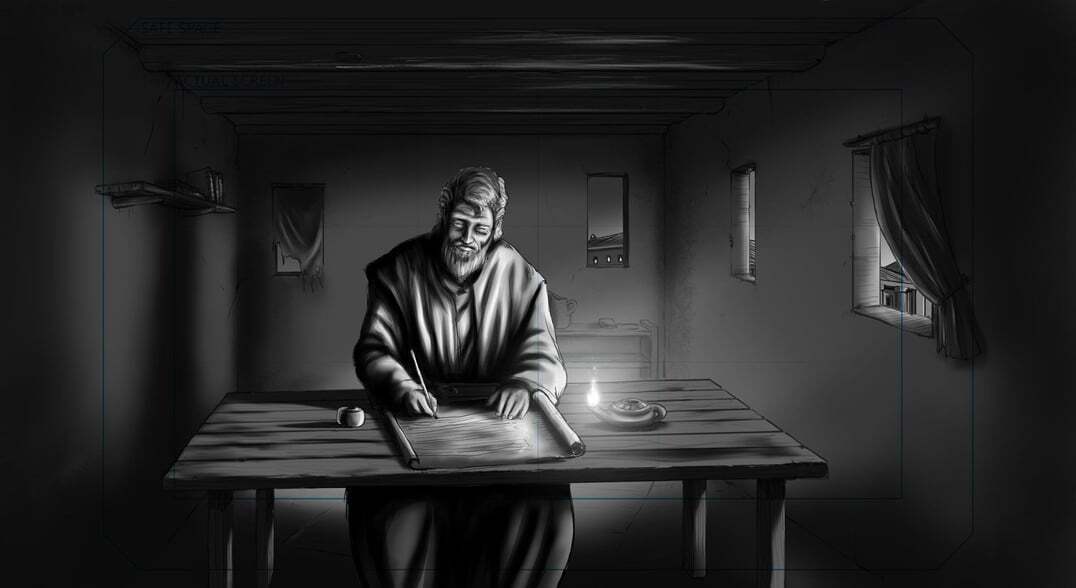 On a scroll on the table, John begins writing his Gospel. The original manuscript of the Gospel of John is written in Koine Greek. John is represented as an old man, as his Gospel is widely accepted as being written at the end of the first century, and was written after he returned from exile. An oil lamp on the table gives light to him as he completes his divine task.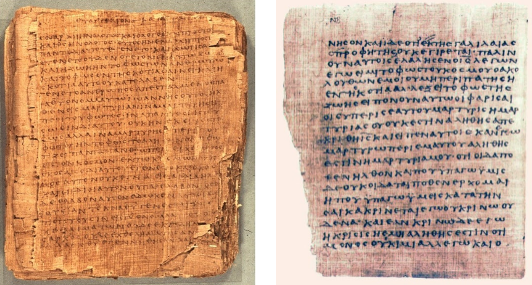 More characters from the New Testament will be introduced as the iBIBLE New Testament continues to be worked on. With your help, all kinds of people can engage with the one true story of Scripture. Thank you for joining us on the exciting journey of creating the world's first complete presentation of the Divine Narrative. Prayerfully consider becoming an iBIBLE Producer today.