iBIBLE Production Part 11: Share God's Word with Others
iBIBLE is the world's first animated presentation of the entire story of Scripture. With vibrant animation, interactive elements, and a plan to translate the finished product into the 7,000+ languages of the world, iBIBLE will reach the nations with God's Word.
Over the last ten weeks, we have taken an in-depth look at each step in the process of creating iBIBLE. Today, let's zoom out and look at the whole process from start to finish.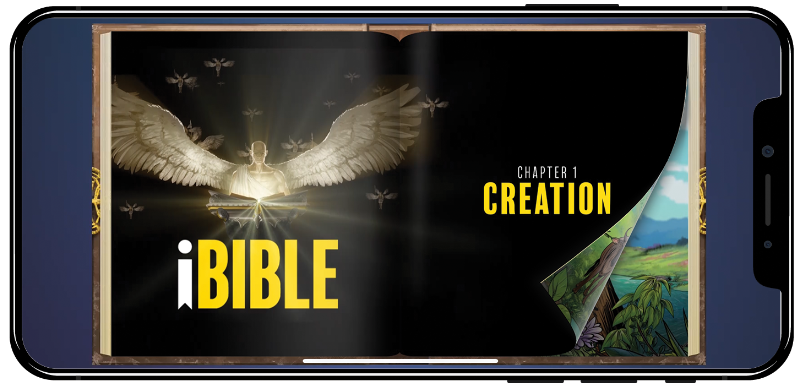 Step 1: Biblical Research
With the details of Scripture as our infallible place of origin, the iBIBLE team sets out to find as many details as possible revealed in the pages of the Bible. Biblical research establishes the facts, the features, and the details of each character, scene, and location to be included in iBIBLE.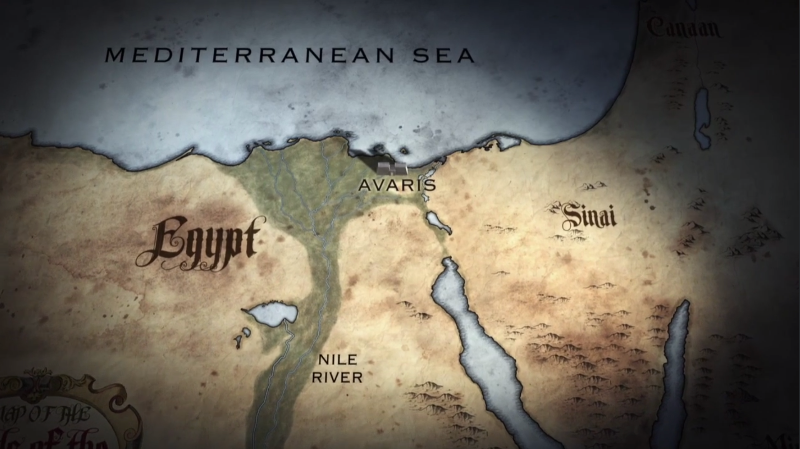 Step 2: Archaeological Research
As we piece together scenes from the Scriptures, archaeology and historical findings can help fill in the gaps. Landscape, architecture, tools, clothing—all of these things can be informed by archaeological findings throughout history. In some cases, archaeological research can also help us date various events in the Scriptures.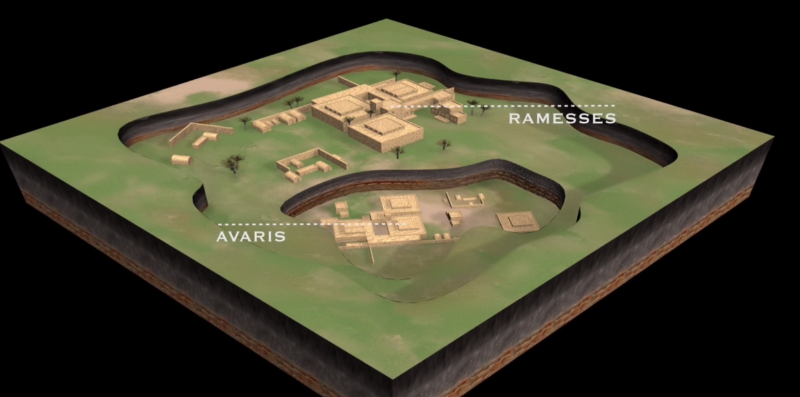 Step 3: Scripting
Creating the iBIBLE script is a meticulous process. Because we are committed to using only the Bible for our scripts, we take the words we choose very seriously. We begin by using the King James Version (KJV) for the foundation of the script, the Complete Jewish Bible (CJB) for more details and adjectives, and then check it against the English Standard Version (ESV) for accuracy. If we find agreement using this process, we proceed with confidence in the iBIBLE scripts.
If there are questions or discrepancies, we consult other translations, study guides, and the teachings of well-respected Hebrew scholars. We also script the events in chronological order, meaning we use all of Scripture to inform different pieces of the narrative.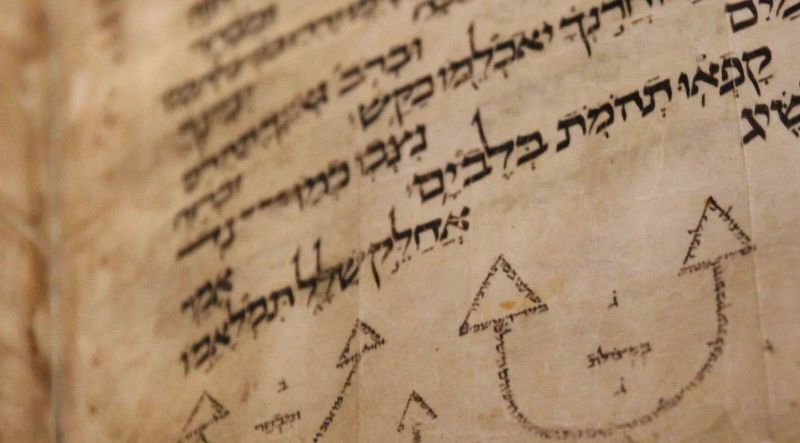 Step 4: Animatics and Storyboards
The first step in creating the animatic is to take the script and break it into shot guides. Once the shot guide has been prepared, the information is then handed over to the art director who creates rough sketches and puts them in sequence.

Concurrently, the dialogue is sent to the narrator to record, and the cast is selected. Then, the recording begins. Once the recordings are complete, audio files are then combined with the storyboard, and the animatic for the iBIBLE episode is finished. Music is finally added, and audio sweetening adds new layers of audio effects to the voices including background sounds.
Watch the pre-production animatic version of iBIBLE Chapter 12: Abram and the Kings' War.
Step 5: Colored Art
Character sheets show an illustration of the character that ensures they are drawn exactly the same way even though different artists may work on one scene. Color and mood guidelines also help artists navigate different scenes with a unified vision of mood. The iBIBLE artists are familiarized with the cultural and historical specifics of a scene, they receive a shot from the animatic, and they then begin their line art. Beautiful color, and good lighting is then added to the line art to produce a final image.
Step 6: Motion Comic and Digital Animation
The animation style that we use for iBIBLE is a combination of motion comic and digital animation. Motion comic animation, a newer style of animation, allows the animator to begin with still images and apply filters and animation programs to bring those still images to life. Through motion comic animation, we can show action, the movement of characters, and enhance emotions in a scene. Every element works together to bring God's Word to life.
Watch animation from iBIBLE Chapter 19. Jacob's tribe crosses the Euphrates, fleeing from Laban.
Step 7: Special Effects
One way to show the quality of the story is by adding layers to the illustration through special effects. Special effects are really about composition. When there are many elements in an image, with each working as a separate part of the story, special effects bring them together for one consistent visual experience for the viewer. We can also add more "richness" to a scene with special effects than motion alone will provide. There are a variety of different effects that can be employed to depict an array of moods. Some of these include lighting changes, parallax, and particulate and atmosphere.

Step 8: Making iBIBLE Interactive
Bringing the entire Divine narrative to life is a huge task, and we are called by Jesus to bring His Word to the world (Matthew 28:19). How does iBIBLE do this? Through making the one true narrative of Scripture not only Biblically accurate and visually beautiful, but also interactive. iBIBLE reaches people of all abilities by incorporating sight, sound, on-screen text, and touch to draw them into the story and help them engage with God's Word.
Step 9: Translation
In total, iBIBLE will be over 150 chapters in length, and each of those will be translated into as many languages as possible—a monumental task, for sure! So how do we translate an episode of iBIBLE? The process for translating a chapter of iBIBLE has been created to support each chapter, and is scalable for the translation of 150 chapters of iBIBLE into thousands of languages.

First, we provide a translation kit which includes all of the needed information for those who will be translating. Second, we provide a raw file package including an audio track with scoring and sound effects, but no voices, and a video file with no on-screen text. Missionaries and other volunteers come alongside us for the translation process. Once complete, we review and approve the final product.
Watch iBIBLE Chapter 4 in Farsi. Note how the pages turn from right to left.
Step 10: Turning iBIBLE Into a Book
Once the iBIBLE chapter is complete, we take the finished animation and turn it into a storybook. Each book will contain 40 to 50 scenes (that's 80 to 100 pages) and will cover 2–4 chapters each. Each book will be hardcover and 10" square (the same size and shape as The Pilgrim's Progress Storybook). We take into consideration the script of iBIBLE, then feature images that capture the specific scene. Sometimes, a reworking of the art is needed to capture the energy of the original animation.
Volume 1 of the iBIBLE Storybook series will include the stories of Creation, the Fall, and Cain and Abel. The English version is already being printed. Preorders will begin in October, with delivery to donors before Christmas of this year. We look forward to translating the iBIBLE storybooks into many world languages for missionaries, missions organizations, and families from all around the globe.
Step 11: Sharing God's Word With Others
Once every step is complete in the creation of iBIBLE, it is your turn. You can share God's Word with your friends, family, children, grandchildren, and—once translated—even people who speak a different language than you! We are so grateful for our iBIBLE family: those who have prayed, those who have contributed, those who have volunteered or offered insight, and those who have partnered with us to meet our financial needs. This incredible project would not be possible without your faithful support.