Epic Scenes: Gabriel Appears to Mary
After years of waiting for a Savior, a very special message came to a young lady in Jerusalem. Take a look behind-the-scenes with us at an upcoming episode of iBIBLE. In this epic scene, Gabriel appears to Mary.
The Messiah was promised for thousands of years and, to announce that the wait was over, God used a special messenger to deliver His Divine message. God sent the angel Gabriel to Mary to announce the very important news—she would carry and deliver the Messiah, the Son of God, Jesus (see Luke 1:26).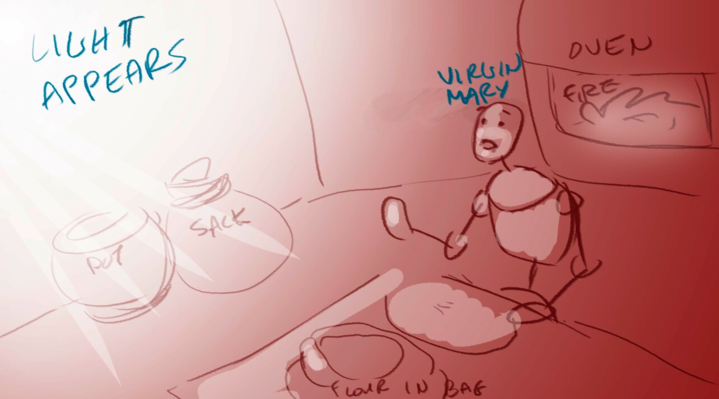 Angels were often associated with light in the New Testament, and so the presence of Gabriel is indicated by the beaming of light (see Matthew 28:2–3; Revelation 10:1).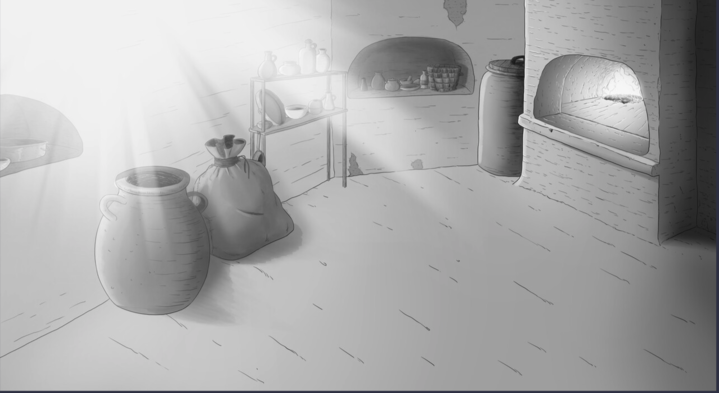 The virgin Mary was at first troubled and tried to figure out what Gabriel's greeting meant: "Greetings, O favored one, the Lord is with you!" (Luke 1:28). Mary did not know at this moment the wonderful message that Gabriel was sent to give her—the message that God would use her to bring the Savior to this world. Gabriel's message from God revealed the fullest and purest love imaginable:
"Do not be afraid, Mary, for you have found favor with God. And behold, you will conceive in your womb and bear a son, and you shall call his name Jesus. He will be great and will be called the Son of the Most High. And the Lord God will give to him the throne of his father David, and he will reign over the house of Jacob forever, and of his kingdom there will be no end." —Luke 1:30–33


Thank you for joining us as we continue our mission to share the love of God with everyone. iBIBLE is funded by individuals and families like you who are committed to bringing God's Word to the whole world in a visual and interactive format. With your help, all kinds of people can engage with the one true story of Scripture. Prayerfully consider becoming an iBIBLE Producer today.