A Grateful Crowd
During Jesus's earthly life, He ministered to the poor, the sick, the young, and the old. Take a look behind the scenes at the iBIBLE Salvation episode, where this gallery of broken people healed by Christ greet Him.

The resurrected Christ is shown in this scene walking among the many people who followed Him. In this crowd, the lame, blind, leprous, and more are represented. People in all areas of life greet Christ, with the shared expression of each face being tremendous joy as they see Him.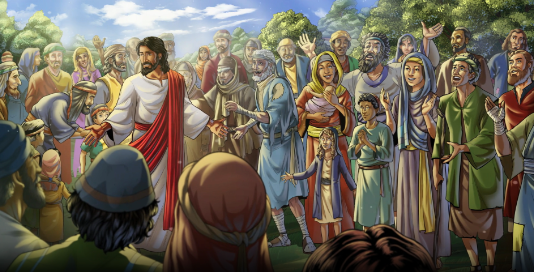 In the crowd, the leper from Mark 1 is shown praising God! The blind men from Matthew 9:28–30 whose eyes Jesus had opened respond in great joy to His resurrection. The paralyzed man whom Christ told to "Get up, take up your bed, and walk" puts aside his cane to join in the celebration (John 5:8). Many more characters from the Bible are represented, grateful for His healing and overjoyed to see Him alive.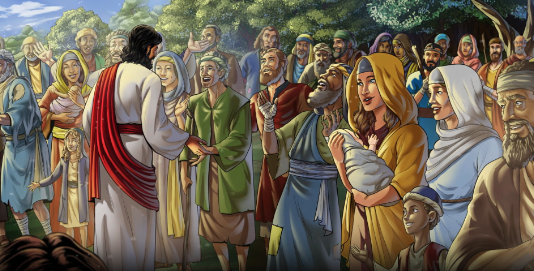 In this gallery of people Christ healed, young and old, male and female, sick and lame are represented. God shows no partiality but calls all to repentance and to saving faith through Him. Prayerfully consider helping bring this truth to the world with iBIBLE—the first visual and audio presentation of the entire Divine Narrative, free to watch, translate, and distribute!