A Handsome Man
Most often iBIBLE artists rely on historical information, found outside of Scripture itself, to direct a character's appearance. Joseph the son of Jacob is an exception. Take a look with us in this Behind the Scenes at how Biblical descriptions show what Joseph looked like, and how his appearance affected his story.
Joseph is described in Genesis 39:6 as "handsome in form and appearance." Other versions of the Bible translate this same phrase as "well-built and handsome" (Genesis 39:6, NIV). However this phrase is translated, the meaning remains the same: Joseph was attractive both in his appearance and in his physique. His looks won him the attention of Potiphar's wife (see Genesis 39:7), but they also set him apart in Egypt.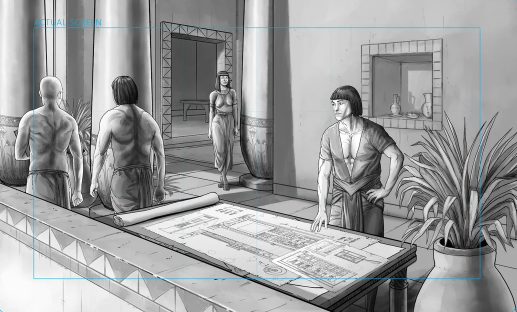 In iBIBLE Genesis, the character of Joseph is drawn as attractive, taller than most other Egyptians and servants, and muscular, all in order to show, through his stature, the authority that he was given throughout his life. These new scenes of Joseph working with Potiphar show him as a young man learning how to oversee his master's house. His stature would help him to gain the trust of those the Lord put in his path.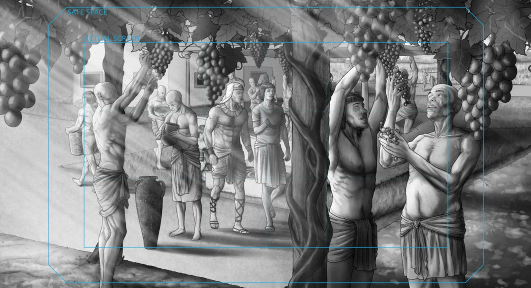 Through difficulties and successes, God had a plan for Joseph to save lives during the famine (see Genesis 45:5). Joseph is just one of the characters of Scripture to come alive in iBIBLE, the world's first visual and interactive presentation of the Divine Narrative. You can be a part of helping bring iBIBLE to the world with your generous donations!