iBIBLE Teaser Now Released
Today, we are excited to share with you a brand new iBIBLE teaser video which highlights iconic moments from the narrative of Scripture. While a majority of our creative energy is going into the creation of Genesis, we are also looking forward to animating later chapters, characters, and events of the Biblical narrative.
Get a glimpse of some of the epic scenes that will make up the one Divine narrative presented in iBIBLE with this one-minute teaser (this style of video is sometimes called a "sizzle reel"). We hope you enjoy! Please share with friends, family, and even your entire church. iBIBLE is a God-sized project, so please continue to pray as we work toward completing more episodes.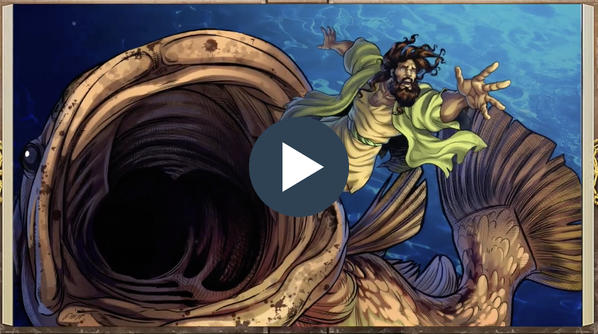 Watch the iBIBLE teaser video here!

Please prayerfully consider coming alongside us with a donation today and help make iBIBLE—the world's first visual and interactive presentation of the Divine narrative—a reality. Thank you for journeying with us, praying with us, and supporting us.