Dinah Part 4: Rescue and Revenge
Last week, we saw Hamor and his son Shechem enter into negations with Jacob and his sons. Shechem, the prince of the city bearing his name, had defiled Jacob's daughter Dinah, and then decided he wanted her to be his wife. Jacob's sons communicated a deal with Shechem: if every male in all of the city of Shechem was circumcised, then he could marry their sister. Following this stipulation, Shechem went straight to the city gate to speak to the men of his city, hoping to persuade them that being circumcised would be to their advantage:
So Hamor and his son Shechem came to the gate of their city and spoke to the men of their city, saying, "These men are at peace with us; let them dwell in the land and trade in it, for behold, the land is large enough for them. Let us take their daughters as wives, and let us give them our daughters. Only on this condition will the men agree to dwell with us to become one people—when every male among us is circumcised as they are circumcised. Will not their livestock, their property and all their beasts be ours? Only let us agree with them, and they will dwell with us." —Gen. 34:20­–23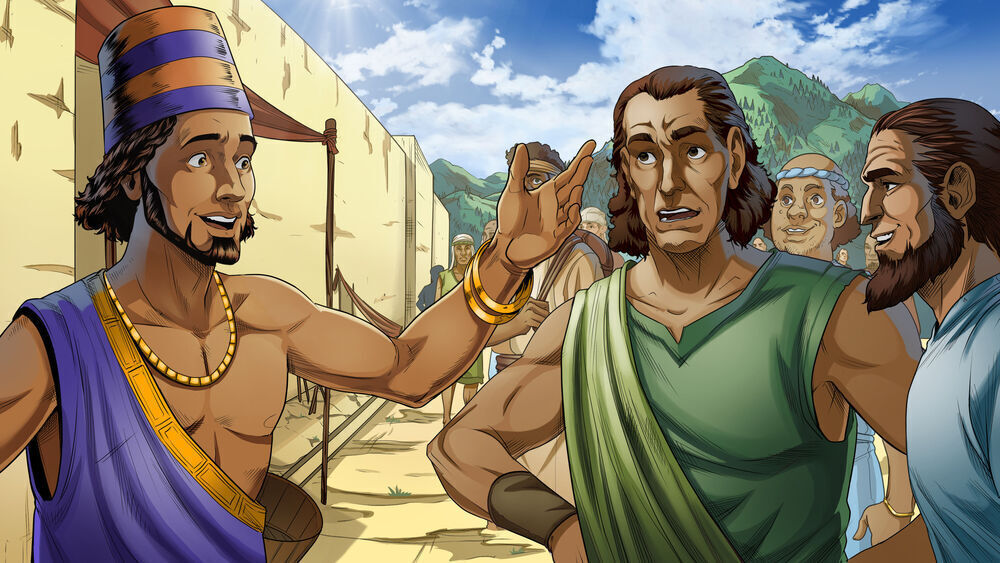 Hamor and Shechem presented the deal to the men of the city, but they portrayed it as being about much more than Dinah. In fact, they didn't seem to mention Dinah at all! The men of the city had their eyes on the daughters of the tribe of Jacob and all the assets of the tribe: livestock, property, and beasts. After hearing the deal, they agreed and proceeded accordingly:

And all who went out of the gate of his city listened to Hamor and his son Shechem, and every male was circumcised, all who went out of the gate of his city. —Gen. 34:24
As painful as circumcision may sound today, it's also important to remember that approximately 2000 years BC, and before any Levitical laws on cleanliness, hygiene was not a priority. Taking into account that these circumcisions would have happened before anesthesia and pain medications, to say they were sore after the procedure would be an understatement. They would have been completely frail in the following days.

With the men of Shechem weakened, the sons of Jacob took action.

On the third day, when they were sore, two of the sons of Jacob, Simeon and Levi, Dinah's brothers, took their swords and came against the city while it felt secure and killed all the males. They killed Hamor and his son Shechem with the sword and took Dinah out of Shechem's house and went away. —Gen. 34: 25–26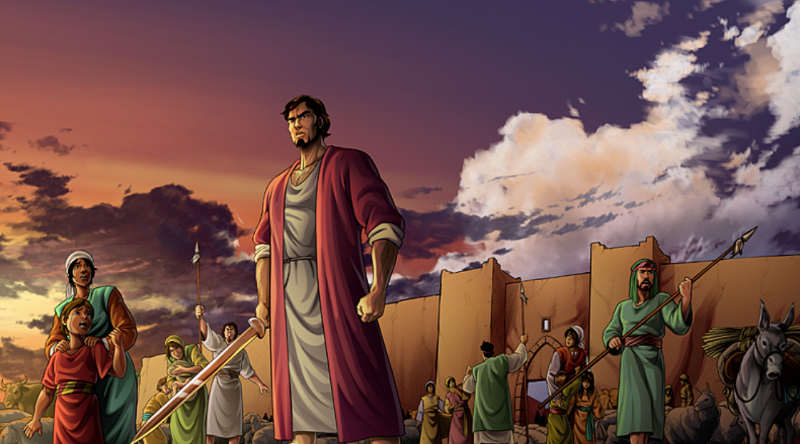 This is a daring rescue—two men against a whole city! But it doesn't end here. As retribution for defiling their sister, the sons of Jacob went into the city of Shechem and plundered it.

The sons of Jacob came upon the slain and plundered the city, because they had defiled their sister. They took their flocks and their herds, their donkeys, and whatever was in the city and in the field. All their wealth, all their little ones and their wives, all that was in the houses, they captured and plundered. —Gen. 34: 27–29
These are the very same items that Hamor and Shechem promised the men of the city of Shechem by agreeing to be circumcised.
Now the sons of Jacob returned to the camp with everything they had plundered from the city of Shechem, and Jacob was not pleased! He informed his sons in no uncertain terms that this was going to cause serious trouble and potentially endanger everyone. But Simeon and Levi's response made it clear that they were not ashamed of their actions. The honor of their sister mattered most:
Then Jacob said to Simeon and Levi, "You have brought trouble on me by making me stink to the inhabitants of the land, the Canaanites and the Perizzites. My numbers are few, and if they gather themselves against me and attack me, I shall be destroyed, both I and my household." But they said, "Should he treat our sister like a prostitute?" —Gen. 34:30–31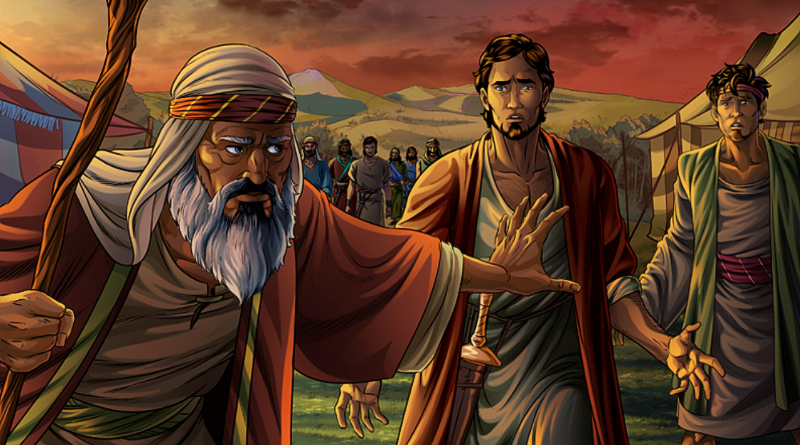 Everything about this story may seem foreign, shocking, and unsettling from a western worldview. And yet, in many cultures (even today), family honor, revenge, and violent retribution are commonplace. iBIBLE tells the complete story of the Bible, including unsettling stories like this one. The whole narrative from Genesis to the final Revelation will be presented with vibrant animation, dramatic audio, and engaging scripts based solely on the Biblical text. Thank you for joining us as we produce the world's first complete narrative Bible—free for the whole world!