Vote for Your Favorite iBIBLE Abram Image!
This week, we are excited to share with you new art from the first chapter of the life of Abram shown in Chapter 7 of iBIBLE! And now, you can vote on which image is your favorite.
To vote on your favorite image, click the "VOTE" button. Be sure to look at all the images before voting—there are four to choose from!

IMAGE 1: Abram Sets Up Camp in Canaan.



Abram followed the Lord's command, took his wife, Sarai, and his nephew, Lot, and traveled to the land of Canaan, which the Lord had promised to his descendants (see Genesis 12:5).
IMAGE 2: Abram Asks Sarai to Say That She's His Sister.

A famine arose and caused Sarai and Abram to travel to Egypt. Abram became afraid that people would try to kill him because of how beautiful his wife was. He convinced Sarai to pose as his sister instead.
Say you are my sister, so that I will be treated well for your sake and my life will be spared because of you. —Genesis 12:13
IMAGE 3: Sarai Goes Into the Court of the Pharaoh.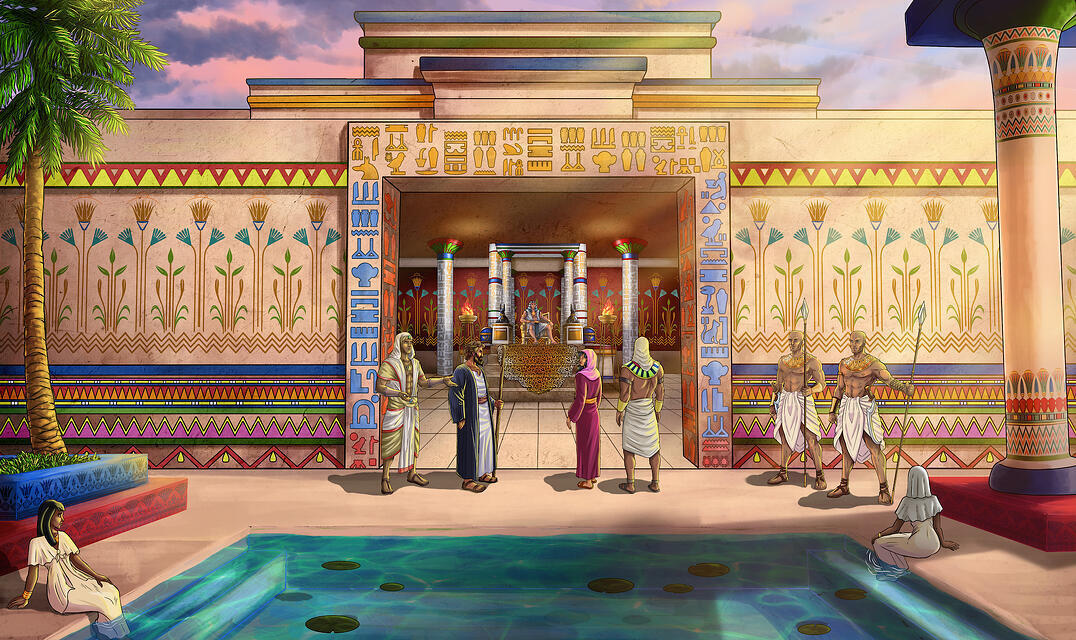 Pharaoh's officials saw how beautiful Sarai was and told Pharaoh.
And when Pharaoh's officials saw her, they praised her to Pharaoh, and she was taken into his palace. —Genesis 12:15
IMAGE 4: Pharaoh Confronts Abram About Not Telling Him That Sarai is His Wife.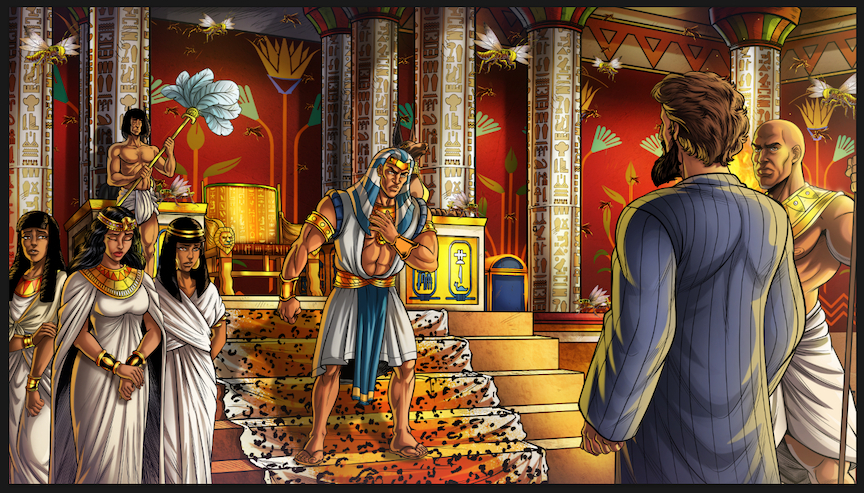 The Lord cursed Pharaoh for taking Sarai as his wife. Pharaoh called Abram to him and scolded him for lying, then sent him away with his wife and all his possessions (see Genesis 12:18b–19).
Our iBIBLE artists have been hard at work bringing Abram's story to life. Please remember our artists and all our other iBIBLE team members in your prayers as we continue this God-sized task! Join our team as an iBIBLE Producer today by clicking the link below and support the creation of the world's first ever complete presentation of the Divine narrative of Scripture—free to the world!