Epic Scenes: Pentecost
This past Sunday, May 28th, many churches celebrated Pentecost and the filling of the early believers with the Holy Spirit! In this iBIBLE Behind the Scenes, see vivid new art portraying this awe-inspiring event.
During the day of Pentecost, the brethren "were all together in one place" (Acts 2:1). According to the Prophet Joel, this included all the brethren, whether old or young, male or female (Joel 2:28). In the iBIBLE scene below, the group of believers shows this variety of individual, emphasizing that "God shows no partiality" (Romans 2:11) and believers are "all one in Christ Jesus" (Galatians 3:28).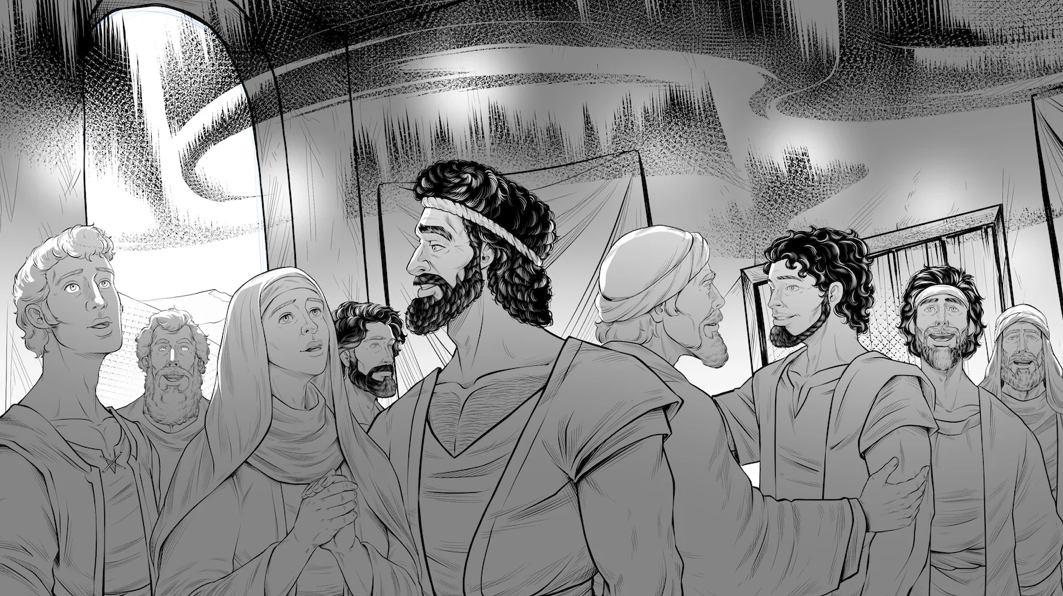 The mighty wind filled the house, and the tongues of fire rested on each believer there (see Acts 2:2). In the iBIBLE scene above, the light patterns of the aurora borealis, or northern lights, were used as references for this fire to show the otherworldliness of the flame. The flickering of the flames reminds us that this fire was not just stationary, but alive and working. The people were filled with the Holy Spirit and spoke in different languages through the Spirit!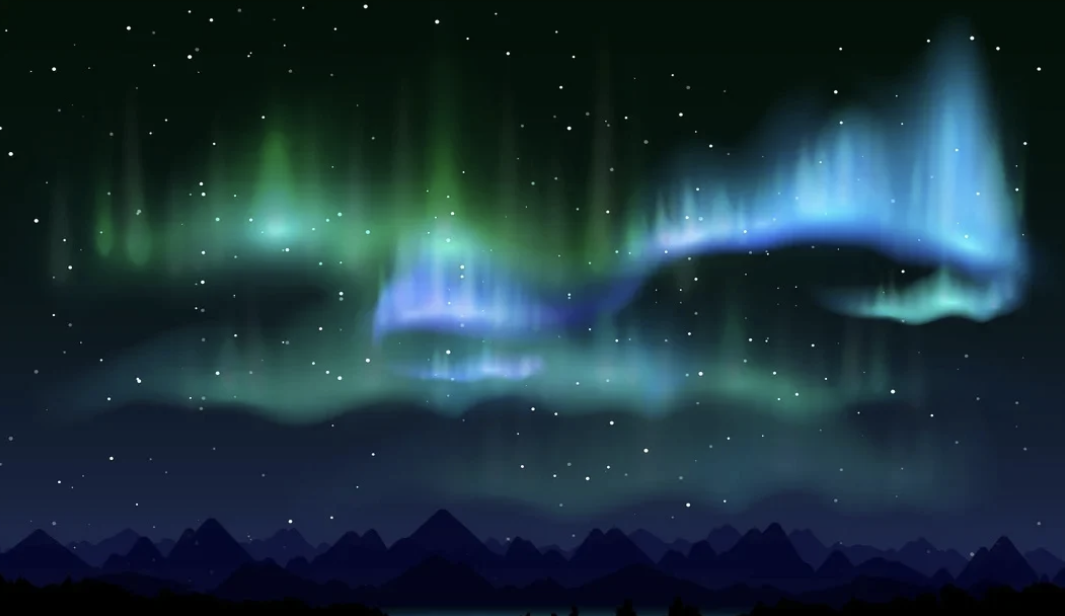 Your support helps bring God's Word to all tribes, tongues, and nations! Prayerfully consider becoming an iBIBLE Producer today with a monthly donation. Please continue to pray for the iBIBLE team, along with the translators, distribution partners, and missionaries who are bringing God's Word to the world through iBIBLE.