Dinah Part 3: Good Faith Negotiations?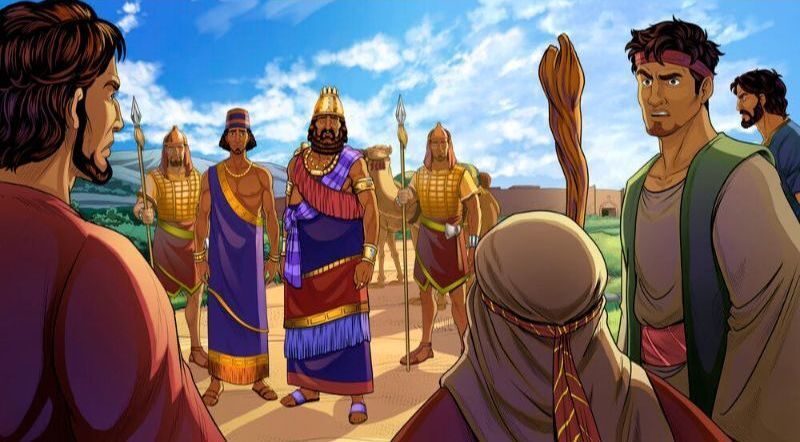 Hamor, the ruler of the city of Shechem, had a problem. His son Shechem took Dinah, the daughter of the peaceful tribe living outside of their city and forced himself on her. Now, his son informed him that he wanted to take Dinah as a wife:
So Shechem spoke to his father Hamor, saying, "Get me this girl for my wife." —Gen. 34:4 [ESV]

Read more about the story of Dinah in last week's email "Dina's Trouble."
As Hamor heard the news and determined his course of action, Dinah's father Jacob (the patriarch of the tribe), also found out about the situation. Jacob heard the terrible report while all of his sons were working with the flocks out in the fields, so he held back and waited for his sons to return.
Now Jacob heard that he had defiled his daughter Dinah. But his sons were with his livestock in the field, so Jacob held his peace until they came. —Gen. 34:5
Jacob's sons come back from the field, found out what happened to their sister, and they were furious! This should not have happened—what could they do?
The sons of Jacob had come in from the field as soon as they heard of it, and the men were indignant and very angry, because he had done an outrageous thing in Israel by lying with Jacob's daughter, for such a thing must not be done. —Gen. 34:7
As the terrible news was discovered and discussed, Hamor arrived with the very perpetrator of the crime; Shechem came with his father to participate in the negotiations. Hamor spoke to Jacob and his sons, inviting them to come together, settle in, intermarry, and trade, for the land was open to them.
And Hamor the father of Shechem went out to Jacob to speak with him. But Hamor spoke with them, saying, "The soul of my son Shechem longs for your daughter. Please give her to him to be his wife. Make marriages with us. Give your daughters to us, and take our daughters for yourselves. You shall dwell with us, and the land shall be open to you. Dwell and trade in it, and get property in it. —Gen. 34:6, 8–10
Shechem spoke up and put it in no uncertain terms. He loved their sister and was willing to pay whatever price they wanted!
Shechem also said to her father and to her brothers, "Let me find favor in your eyes, and whatever you say to me I will give. Ask me for as great a bride-price and gift as you will, and I will give whatever you say to me. Only give me the young woman to be my wife." —Gen. 34:11–12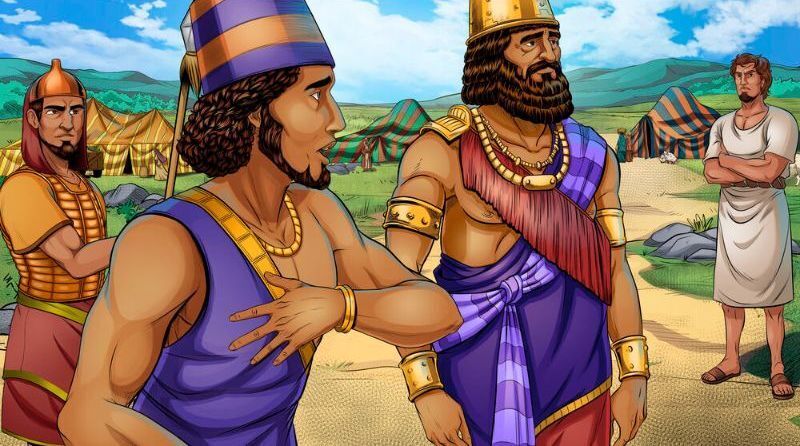 Hamor and Shechem were conciliatory, inviting, and welcoming, but Jacob's sons were furious at this man who had violated their sister and then came to discuss a bride price. They had no intention of accepting their offer. Instead, they formulated a plan to rescue their sister and enact revenge—a handful of young men against an entire city.
Their plan began to unfold as they stipulated their condition to Hamor and his son Shechem. They agreed to becoming one people with those living in Shechem if all of the men living there were circumcised.
The sons of Jacob answered Shechem and his father Hamor deceitfully, because he had defiled their sister Dinah. They said to them. "Only on this condition will we agree with you—that you will become as we are by every male among you being circumcised. Then we will give our daughters to you, and we will take your daughters to ourselves, and we will dwell with you and become one people. But if you will not listen to us and be circumcised, then we will take our daughter, and we will be gone." —Gen. 34:13, 15–17
Sidenote: As strange as this request may seem, there is a good chance that this was much less foreign to Hamor than it is to us. The people in Shechem worshipped Baal, and the priests of Baal would cut themselves while worshipping their idols. Body markings were in no way unique to the tribe of Jacob. Still to this day, tribes perform ritual scarifications for religious or rite of passage ceremonies.
Shechem wholeheartedly agreed to the condition and headed back to the city to get the inhabitants to follow the stipulation that Jacob and his sons laid out.
Their words pleased Hamor and Hamor's son Shechem. And the young man did not delay to do the thing, because he delighted in Jacob's daughter. Now he was the most honored of all his father's house. So Hamor and his son Shechem came to the gate of their city and spoke to the men of their city. —Gen. 34:18–20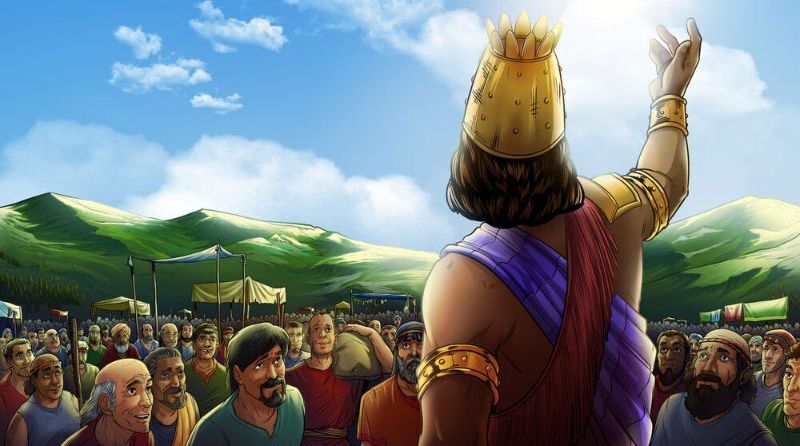 Throughout the narrative of Scripture, we see God's people handle difficult situations with surrounding tribes. How will the men of the city respond, and what is the true plan of the sons of Jacob? We will discover this in next week's iBIBLE Behind the Scenes. Thank you for partnering with us as we create the world's first audio, visual, and interactive narrative Bible. With your help, this resource will be available to the entire world to license, translate, copy, and distribute for FREE.